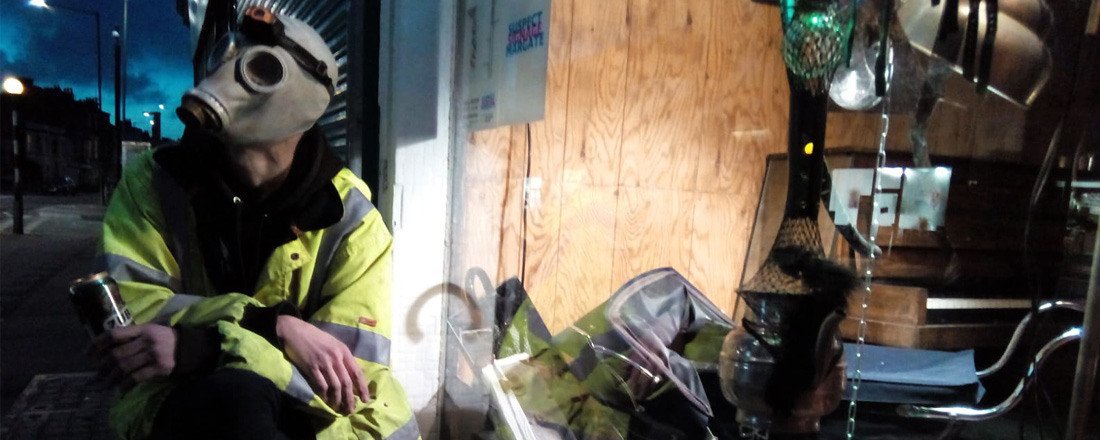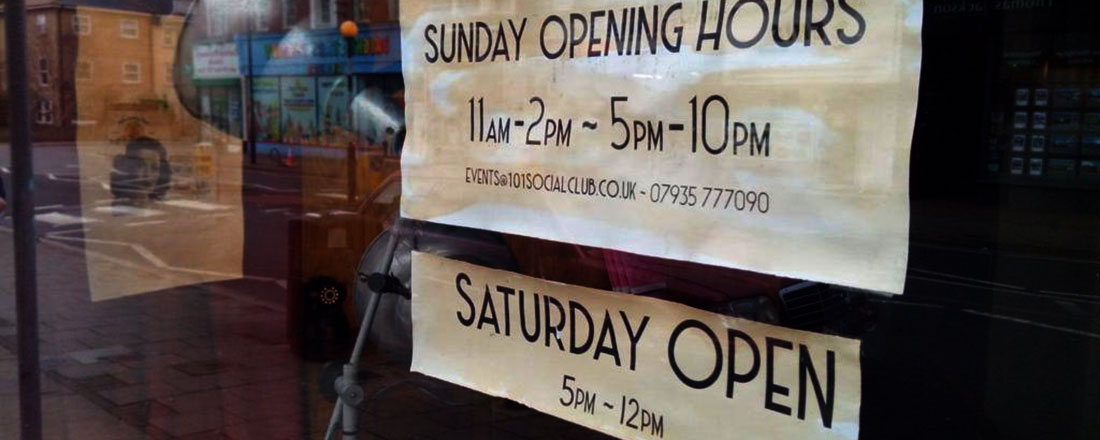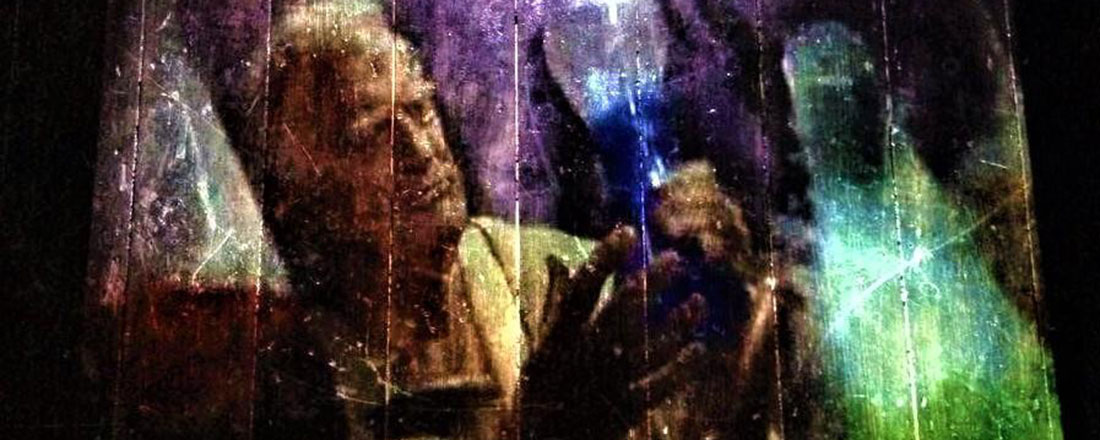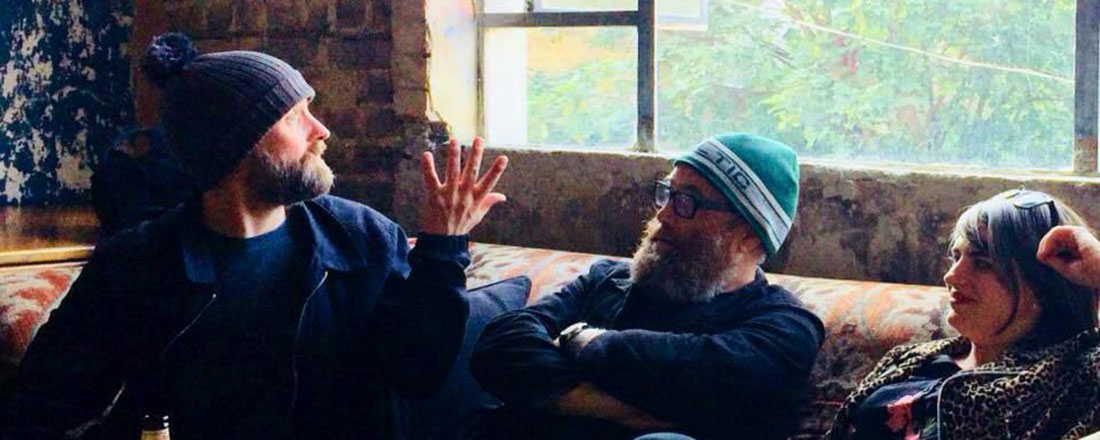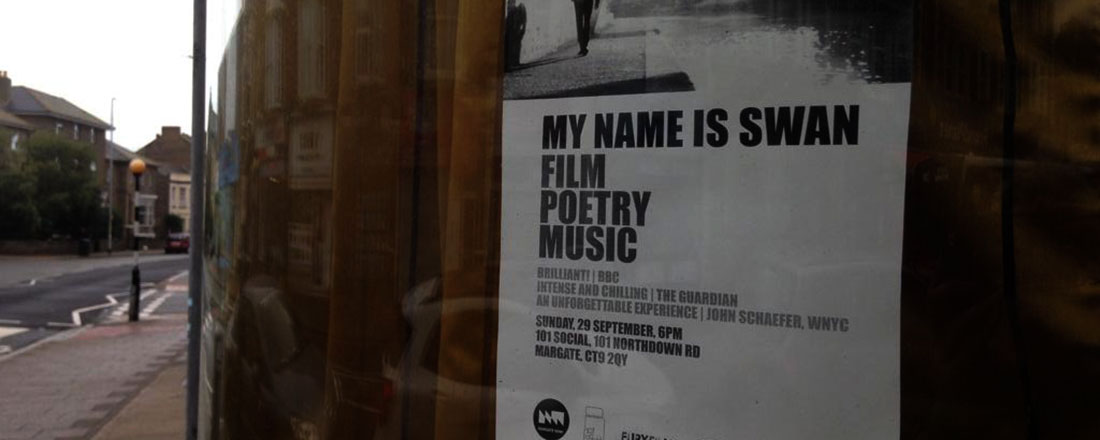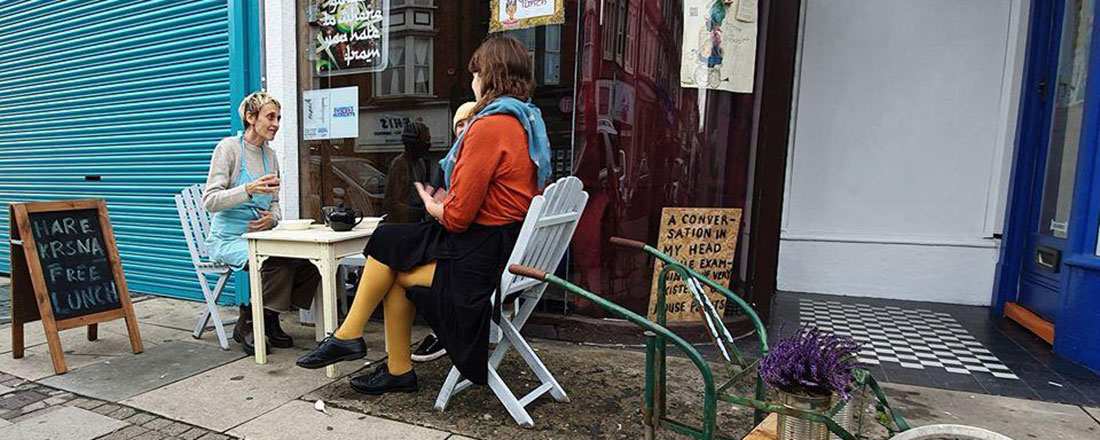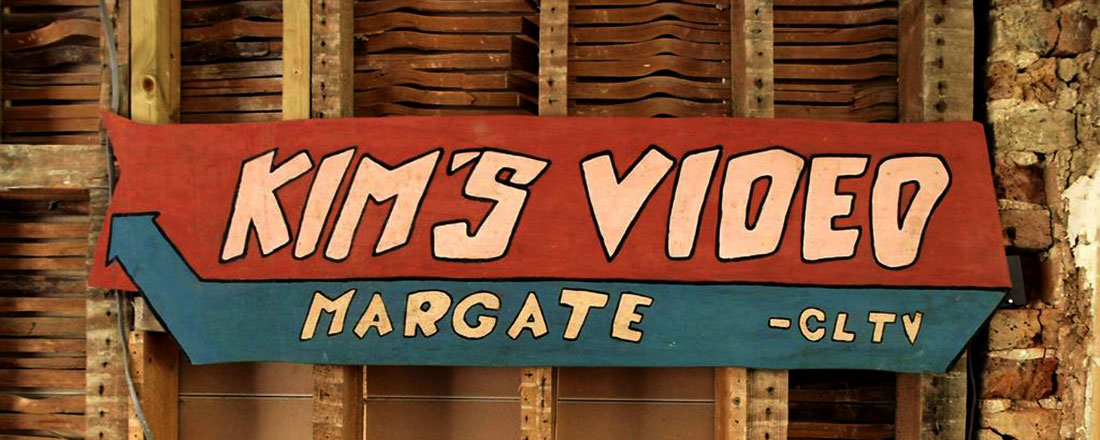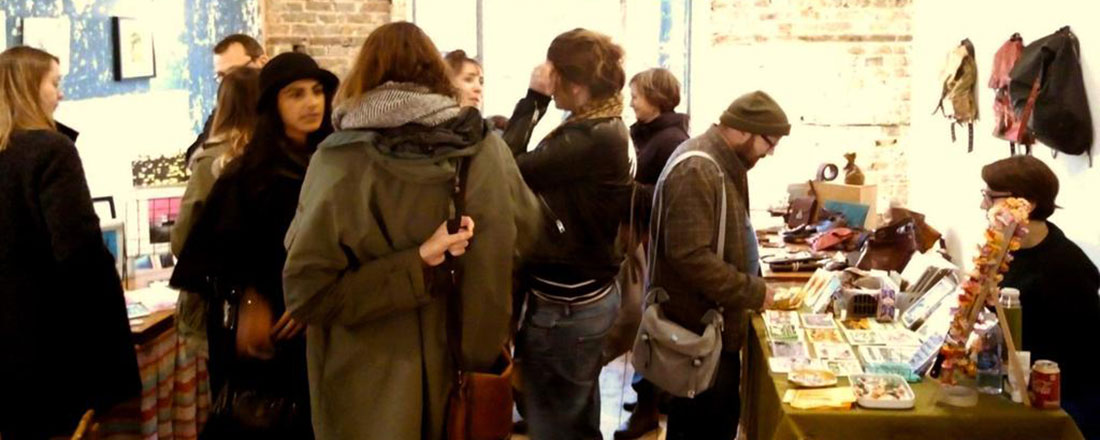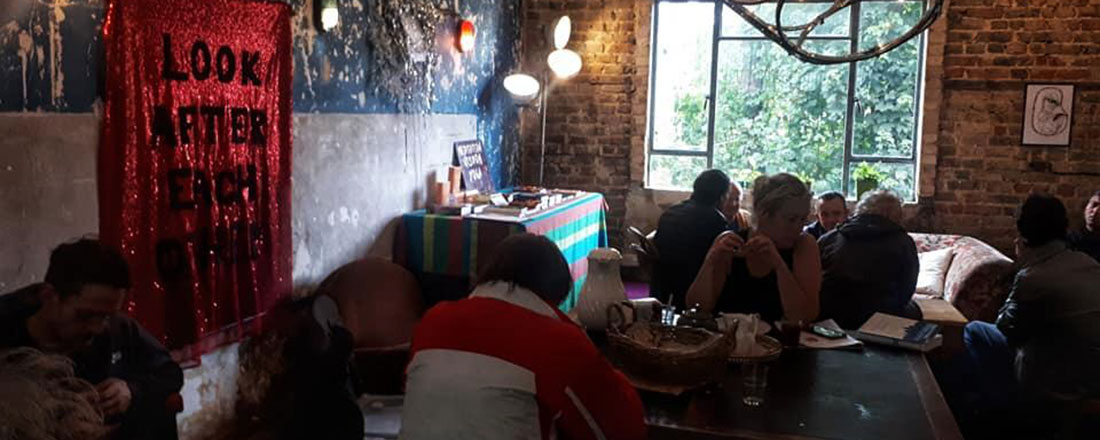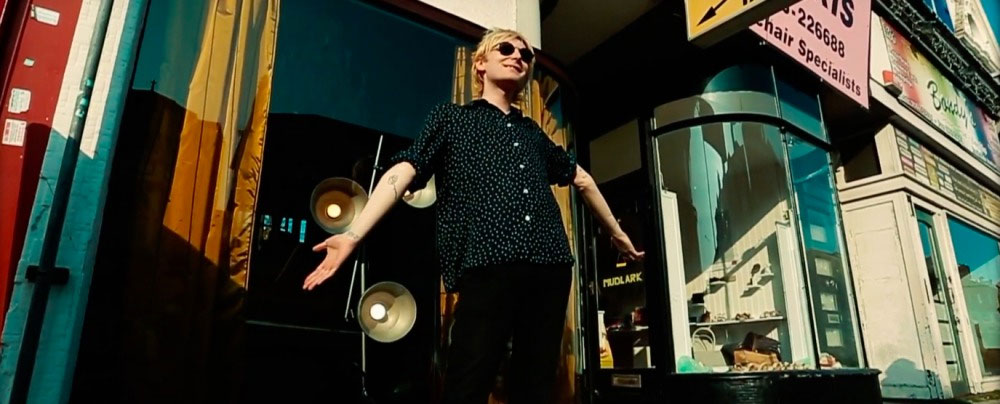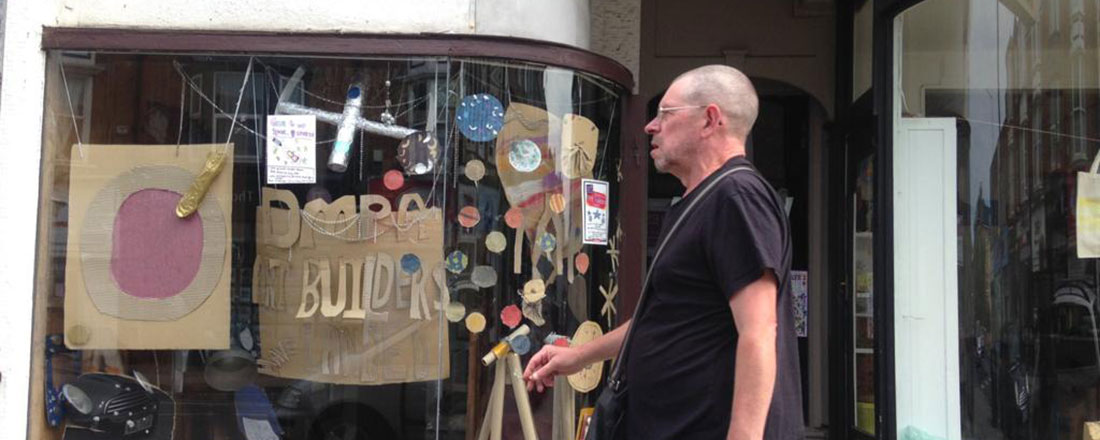 SAT, 21 MAR 2020
Children's Free Lunch (NOW SUSPENDED)
#community #cliftonville #familyfun
SUN, 8 MAR 2020
Adriana Ottolenghi: cena tra amici
#101workshops #italianculture #ww2 #shoah #femalepoetry #powthanet
THU, 5 MAR 2020
Adriana Ottolenghi: Tribute to an Unpublished Poet
#101artshows #italianculture #ww2 #shoah #femalepoetry #powthanet
SUN, 16 FEB 2020
Meet the Monk: Dayananda Swami
#harekrishnacanterbury #101talks #meditation
SUN, 8 DEC 2019
Meet the Monk: Dayal Mora das
#harekrishnacanterbury #101talks #meditation
FRI, 15 NOV 2019
Mimi O'Halloran with Support from Jimi Tormey & Meg Janaway
#101livegigs #mimiohalloran
MON, 11 NOV 2019
Martinmas Lantern Walk
#martinmas #familyfun #rudolfsteiner #waldorfeducation #cliftonville #community
SUN, 10 NOV 2019
Martinmas Lantern Making Workshop
#martinmas #familyfun #rudolfsteiner #waldorfeducation #cliftonville #community #101workshop
SUN, 27 OCT 2019
An Afternoon by the Lago
#101filmclub #turnerprize #margatefilmfestival #lagofest
SAT, 26 OCT 2019
The Accidental Activist
#101talks #turnerprize #margatefestival #humanrights #refugees
FRI, 25 OCT 2019
Foraging 'Omens' Walk
Join Henna Asikainen as she guides us on a foraging pathway from Turner Contemporary to 101 Social. Asikainen's work explores questions surrounding environmental justice, climate change, migration, human relationships with nature and the interplay between social, cultural and ecological issues. #margatefilmfestival
FRI, 25 OCT 2019
I Started Dreaming, Now I Can't Stop
#101talks #turnerprize #margatefilmfestival #lagofest
FRI, 18 OCT 2019
Another Idol Has Displaced Me
#101artshows #olgajusianecmurphy #steampunk #upcycling #charlesdickens
FRI, 11 OCT 2019
The Margate Manifesto
Pop-up exhibition with Jemma Channing (scrivere testo più completo).
#101workshops #italianculture #ww2 #shoah #femalepoetry #powthanet
SUN, 29 SEP till SUN 12 JAN 2020
A Conversation In My Head While Examining House Plants
Installation and audio-drama by Jay Rechsteiner and Werner Geldzahler
Conceived as an audio drama and presented as a multi-layered audio-visual installation, the work follows an imaginary conversation inside the artist's head as he meets important art world personalities such as Klaus Biesenbach, Carl Freedman, Tracey Emin, Martin Creed, Iwan & Manuela Wirth and Werner Geldzahler.
#101artshows #turnerprize2019 #jayrechsteiner
SAT, 6 OCT 2018
High Spirits | Margate Film Festival
#101filmclubs #cliftonville #community #pippilongstockings
SUN, 29 SEP till SUN 12 JAN 2020
Suspect Signage | Art trail by Faisal Hussain
Part of Faisal Hussain's artworks installed on Northdown Road. The texts in the signs are statements in response to the rise of racism in society; they transcend generations and are pertinent to the geography and demographic of Margate and the UK.
#suspectsignage
SUN, 29 SEP 2019 (each Sunday, now suspended)
Free Sunday Love Feast & Kirtan
#101freesundaylunches #harekrishnacanterbury #foodforalluk
SUN, 29 SEP 2019
My Name Is Swan // A Spoken word performance and screening with Jan Noble.
Following screenings in New York, Venice, Milan and Rome 'My Name Is Swan' returns to the UK with its first showing since its premiere at the Curzan Aldgate as part of the East End Film Festival.
'My Name Is Swan' is a poetic monologue by Jan Noble. An odyssey of loss that follows 'Swan' through harrowing withdrawal to a blissful dawn fix.
Adam Carr's accompanying film is a meditation on the marginalised taking us down the narrow-ways and river tributaries where litter glitters like supernovae.
A haunting soundtrack from Samuel Kilcoyne & Takatsuna Mukai soothes the metropolitan malaise and carries this beautifully evocative portrait of London to its conclusion. A Spoken word performance and screening.
#poetryreading
WED, 28 AUG 2019
Starfish Men – Album Launch (support from Falle Nioke)
You've seen them on the big screen… now you can listen to them on your portable CD player
#101livegigs #starfishmen
TUE, 24 SEP 2019
Improvement Through Feng Shui [workshop teaser]
#101workshops #fengshui
SUN, 14 JUL 2019
The Space Museum with Drapers Mills Academy
#101artshows #community #cliftonville #familyfun
THU, 23 MAY 2019
Jack Goldstein + Sean B Goldring, FIL
#101livegigs #jackgoldstein
SUN, 17 MAR 2019
Misled Torpedo – workshop brunch discussing Hedy Lamarr
#hedylamarr #powthanet #community #101workshops
SAT, 9 MAR 2019
Misled Torpedo | The Many Faces, Gifts and Powers of Hedy Lamarr
#101artshows #hedylamarr #powthanet
MON, 7 JAN 2019
Pfish! Power Portraits of Superheroes – Private View
#superheroes #pfish #101artshows
SUN, 31 OCT 2018
Heebeegeebees film club
#familyfun #101filmclubs #halloweenfilmclub
SAT, 17 OCT 2018
Thea Soti / Poor Clares (Claire Orme)
#theasoti #101livegigs #claireorme
TUE, 9 OCT 2018
Getting High with the Most High: Drugs in the Bible
Thy plants are an orchard of pomegranates, with pleasant fruits; camphire, with spikenard, spikenard and saffron; calamus and cinnamon, with all trees of frankincense; myrrh and aloes, with all the chief spices" – Song of Songs 4
Nearly all of the plants listed here in the Song of Songs contain known psychoactive compounds, and the combination of some of them into the holy massage oil described in Exodus reveals that the ancient Hebrews were adept at working with synergies and enzyme-inhibition to trigger powerful psychedelic experiences.
In this talk, historian Danny Nemu reveals the presence of several other mind-bending preparations in the bible. These include temple incense containing opioid-receptor and GABA-receptor agonists, dopamine boosters and other psychoactive chemicals. Lastly Danny will discuss the enigma of manna and the collective synaesthetic vision at Mount Sinai. Nemu will be giving out doses of the sacraments with messianic abandon.
Danny Nemu
Danny is the author of two of the Psychedelic Press' bestsellers – Science Revealed and Neuro-Apocalypse. He is an expert on the Bible, mining its historic, poetic and linguistic layers for all kinds of surprising gems, including sophisticated preparations of drug such as cannabis and analogues of both MDMA and LSD. He delivers talks widely and engagingly, sometimes even hotboxing the auditorium with the psychocative incenses of Exodus to recreate the tabernacle!

SUN, 14-30 SEP 2018
Now and Then
#kimsvideo #cliftonville #community #101artshows
THU, 27 SEP 2018
Mondo Party 2: Son Of Mondo
A tale of 2 cities: It came from New York, it's been here forever. The sights and sounds of NYC's East Village (circa 80-90s) meet Cliftonville, Kent (circa now). DJ set by Connect_Nothing + Ice Cream Mafia + DJ Susan. Hip Hop/ Punk/ Club Kid Electro/ Punjabi Techno. The sounds of Now and Then/ Here and Now.
#kimsvideo #cliftonville #community #101parties
THU, 14 SEP 2018
Mondo Party
Mondo Party w/ live DJ set by Kevin Morpurgo @connectnothingwithnothing + Nina Radio Tapes + Ice Cream Mafia and special guest DJs. In parallel w/ OUT NOW: loop video installation of trailers from the Kim's Video database and NOW and THEN: images, styles, urban legends, things and sounds from NYC's 80-90s side-by-side w/ local contemporary art inspired by the world and mythology of Kim's Video.
#kimsvideo #cliftonville #community #101parties
SUN, 23 SEP 2018
Swedish French Italian at 101: Sheik Anorak / Anna Henriksson
#101livegigs #sheikanorak #annahenriksson
FRI, 21 SEP 2018
Kim's video now
A recap and an invitation to the Margate community to discuss ways of making the town a key hub in global independent cinema whilst generating fun and a new economy around it.
#kimsvideo #cliftonville #community #101parties
SUN, 1 JUL 2018
Tom Swift / Recent Paintings
#tomswift #101artshow
SUN, 19 MAR 2017
Kim's Video Strikes Back
#kimsvideo #independentmovies
MON, 25JUN 2018
The Great June Cleanup of 2018
#beachcleanup #community
SUN, 24 JUN 2018
ART'S COOL: Lumer / Blinderpuss / Teal / Art's Cool DJ set
#101livegigs #artscool #lumer
SAT, 9 JUN 2018
JD Meatyard / Tamsin A / Harry Tea
#101livegigs
WED, 6 JUN 2018
Short Films w/ Charlie Edwards Moss & Joe Francis Williams
#101filmclub
FRI, 4 MAY 2018
Thank / Pink Suits
#101livegigs
SAT, 10 MAR 2018
Bedtime Stories
As part of POW Festival's after-hours programme, Aislinn Ash Sands will read from I Love Dick by Chris Kraus.
#powthanet #poetryreading
FRI 9 MAR 2018
Bedtime Stories
As part of POW Festival's after-hours programme, Sam Simmons will be reading his poems and more.
#powthanet #poetryreading
THU, 8 MAR 2018
Bedtime Stories
As part of POW Festival's after-hours programme, Jemma Channing reads from The Beauty Myth by Naomi Wolf.
#powthanet #poetryreading
WED, 7 MAR 2018
Life Lit Up
#sarahwyldphotography #powthanet #101artshow
THU, 21 DEC 2017
Sing loud, keep warm!
A collective singalong session in support of the Thanet Winter Shelter. Please post, email or just tell us your favourite songs beforehand for us all to sing along, have fun and raise funds and awareness around the needs of our homeless friends. Donations of warm clothes, blankets and anything that can help very welcome.
#singalong #homelessness #community
SUN, 16 DEC 2017
101 Winter Fair
#cliftonville #craftmarket #christmas
SUN, 10 DEC 2017
101 Community Lunch
The simple idea is that you bring a dish to share, and together we create a warm and welcoming space in which to meet new people and share food and conversation. Come whoever you are — everybody welcome! Bring friends and family, or come on your own and meet new people. Bring a dish to share- anything you would cook at home.
#communitylunch #cliftonville
FRI, 1 DEC 2017
Colin Webster and Friends w/ Andrew Lisle and Håla Duett
#101livegigs#colinwebster#andrewlisle#Håla Duett
SAT, 11 NOV 2017
Martinmas Lantern Walk
#familyfun #rudolfsteiner #waldorfeducation #martinmas
FRI, 19 MAY 2017
Changes – Jill Pantony at 101
#jillpantony #101artshow
FRI, 21 APR 2017
Annabelle Losa at 101
#annabellelosa #101artshow
FRI, 7 APR 2017
Kundalini Meditation at 101
Kundalini meditation is a dynamic, non-religious form of meditation invented by Bhagwan Shree Rajneesh, also known as Osho, in 1975, with original music by German former Krautrock legend and later new age composer Georg Deuter. It is done preferably in the late afternoon as it clears away the tensions that both the body and the mind tend to accumulate during the day. Benefits of regular Kundalini meditation include the drastic reduction of any unneeded activity of the mind (mind defrag), a pleasant sense of slowing of time thanks to its soothing effect on the sympathetic nervous system, whose function is to activate the fight-or-flight response in stressful situations. It can also help release old habits and addictions and improve irregular blood pressure and sleeping patterns.
#meditation #community
THU, 23 MAR 2017
Knitting Café at 101
A knitting and crocheting afternoon and evening for all, no matter the skills. Bring your own project or start a new one, on your own or in group. We are happy to give advice, teach and share patterns. Needles and yarns available to buy, borrow or swap.
#knitting #textiles #crafts #communit
SUN, 8 JAN 2017
David Robert Jones at 101 and it's 1965
Back in 1965 David Bowie played and his band The Lower Third played every Thursday night at The Cliftonville Hall right behind 101 Social. To celebrate his birthday on our first year without him, we'll listen to a compilation of our favourites songs in historical order. He wrote and recorded 272 of them.
#davidbowie #cliftonville
SAT 3 DEC 2016
Quaq Quao and other Italian cartoons from the 1970s
An afternoon tea and cake watching a few episodes from the series of 1970s Italian cartoons Quaq Quao, La Linea and Signor Rossi. All series written and produced by Francesco Misseri, Osvaldo Cavandoli and Bruno Bozzetto. Soundtracks by Piero Barbetti and Franco Godi. Age 0-100+.
#vintagecartoons #familyfun
SAT, 26 NOV 2016
Unsmash 101!
101 was smashed to bits. We cleaned things up but a little extra love would help immensely now. Join us this Saturday for some old school videomusic, beer and focaccia and let's bring back the good vibes!
#party #community